Overview
A thorough, practical, 5 day course designed to provide the knowledge and skills required to manage information security, information assurance or information risk based processes. This course is aligned with the latest national information assurance frameworks (IAMM), as well as ISO/IEC 27002 & 27001; the code of practice and standard for information security.
The course follows the latest BCS syllabus and prepares delegates for the 2 hour multiple choice BCS examination which is sat on the afternoon of the last day of the course.
Target Audience:
Although perceived as an IT issue, Information Security is in fact a subject relevant to all business units. The BCS Certificate in Information Security Management Principles program is ideal for members of information security management teams, IT Managers, security and systems managers, Information asset owners and employees with legal compliance responsibilities.
The course will act as a stepping stone to more advanced qualifications (either managerial or technical), and also sits nicely with existing project management and service management based programs.
IISP Skills Alignment
This course is aligned to the following Institute of Information Security Professionals (IISP) Skills. More details on the IISP skills framework can be found here.
A1, A2, A3, A5, A6, B1, B2, C1, C2, D1, D2, E1, E2, E3, F1, F3, G1
Continuous Professional Development (CPD)
CPD points can be claimed at the rate of 1 point per hour of training (up to a maximum of 15 points).
Included
12-month BCS Associate membership (not available to previous members). Click here for terms and conditions.
Exam
Learning Objectives
This qualification provides delegates with detailed knowledge of the concepts relating to information security; (confidentiality, integrity, availability, vulnerability, threats, risks and countermeasures), along with an understanding of current legislation and regulations which impact information security management. Award holders will be able to apply the practical principles covered throughout the course ensuring normal business processes become robust and more secure.
Course Content
The need for Information Security
Information Security Management System (ISMS) concepts & definitions
Information risk management
Corporate governance
Organisational responsibilities
Policies, standards & procedures
ISO/IEC 27002, 27001 & 13335
Information security controls
Incident management
Legal framework - personal data, DPA, CMA, IPR & copyright, HR & employment issues
Cryptographic models
Data Communications & networks
Physical security
Auditing & gap analysis
Training & raising awareness
Business continuity
Security investigations & forensics
Bristol - Castlemead
Description:
The Castlemead business centre is located in the tallest high-rise building in Bristol. The 18-storey tower is one of the city's most prominent buildings and has a newly refurbished reception area with high-speed lifts giving access to offices with amazing views across the cityscape.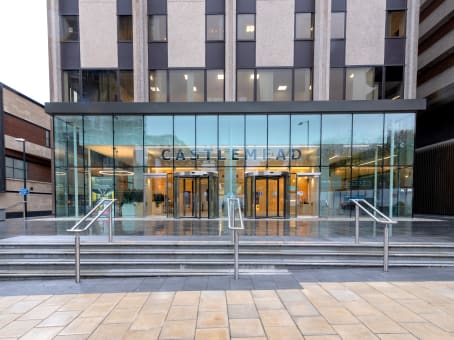 Location:
12th Floor
Castlemead
Lower Castle Street
Bristol
BS1 3AG
Directions:
Driving From the M4 -
Starting from the M4, heading in either direction

At junction 19, take the M32 exit to Bristol

Merge onto M32 (for 7.3km)

Continue onto Newfoundland St/A4032.

Slight left onto Temple Way/A4044. Continue to follow A4044 (300m)

Take the A420 exit towards Kingswood/St George (140m)

At the roundabout, take the 3rd exit onto Castle St (180m)

Castle St turns slightly right and becomes Lower Castle St (170m)

Arrive at training centre, in the Castlemead building on the right
If you are taking a BCS exam you must bring photographic identification with you (passport, driving license or student card), as it is a BCS requirement to produce it for the invigilator prior to the exam. Failure to produce a valid form of photographic identification will result in a candidate not being able to sit the exam. For any questions about what form of identification is acceptable please contact us.
BCS allow additional time for candidates who have a disability or whose native language differs to that of the examination paper. Full details are provided in the BCS Reasonable Adjustments Policy which is available to view on the BCS website. If you believe you qualify for this then please notify us as early as possible. At least two weeks' notice will be required for processing this request.